"And the day came when the risk to remain tight in a bud was more painful than the risk it took to blossom." - Anais Nin
- I'm not sure if I quoted this sarcastically or not.
I have never thought much about writing a blog. I never really even entertained the notion of it. It was so far off my radar, it rivaled a gen Z-er's lack of interest in analog anything.
However, very recently I have warmed up to the idea. You see, like a little acorn, I am on a path to self discovery. And documenting my thoughts on a blogosphere suddenly made more sense than ever. Because maybe, just maybe, there are people out there having the same thoughts. The same questions. The same creative urges and the same burning desire to live in a utility van with their S.O. (more on that later).
There are so many dimensions to life in 2018. Not only as a consumer (everything at our fingertips, all the time!), but as a creative individual, a supportive friend, a developed employee, a parent, etc. The list goes on! Port Amelie's objective is simple: to examine the world around us and find out what we love (let's celebrate it!), what we do not yet know (let's learn!) and imagine the changes we could see ourselves making for a better tomorrow. Until we start asking ourselves the questions, we cannot find the answers. This year, I want to explore the world around me in a new and purposeful way. I want to be curious about my day-to-day routine!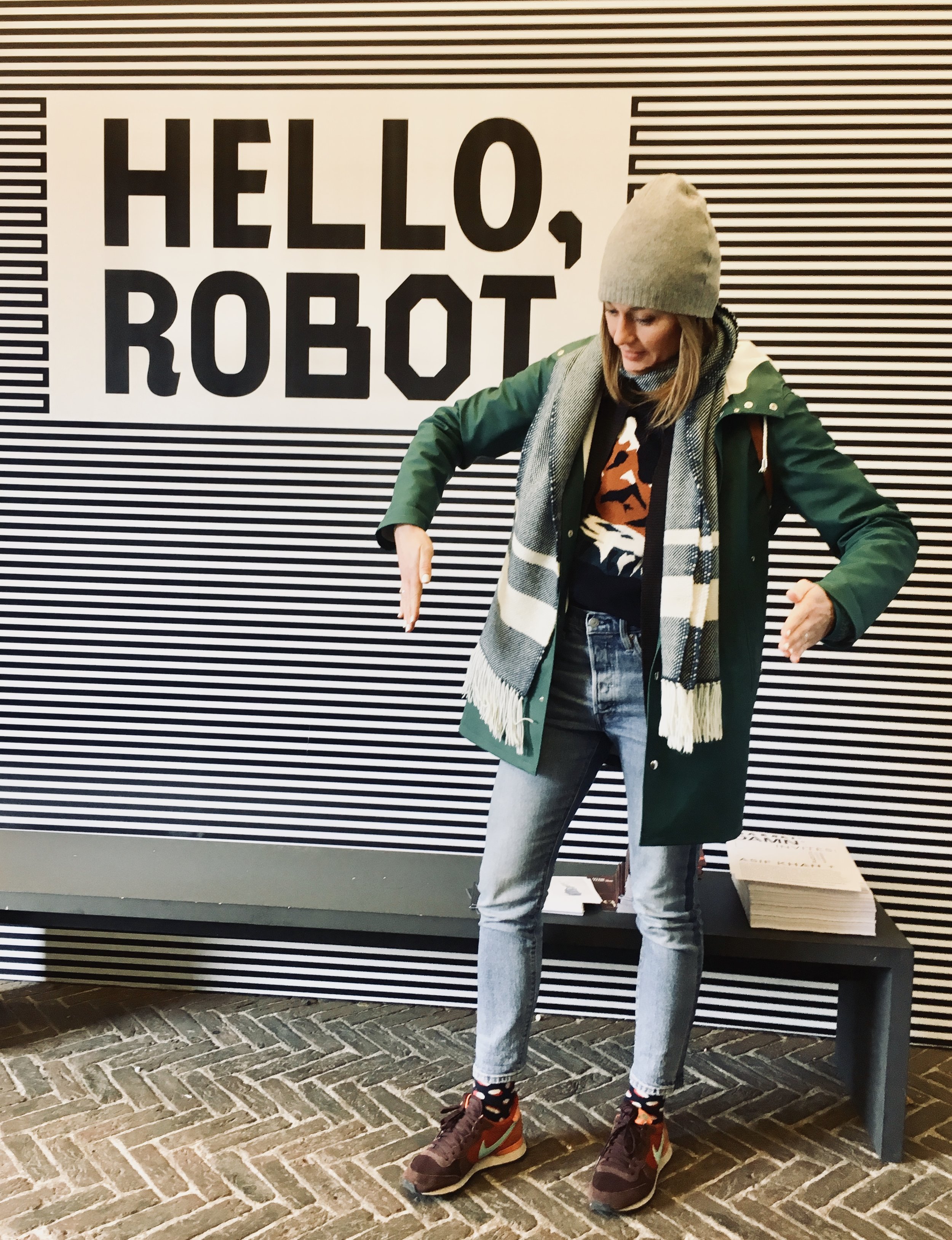 Until we start asking ourselves the questions, we cannot find the answers.
I have to eat food, where does my food come from? What am I wasting when I consume food? (I'm looking at you, bananas packaged in plastic). Amongst others, a topic that will be passionately explored on this blog will be the issue of fast fashion and how it is changing our world for the worse. None of us are exempt from this topic, as we ALL play the game because we ALL wear clothes. It was hard to suppress a vivid picture of Meryl Streep's Miranda Priestly as I typed that. Unless you frequent almost literally any beach in southern Europe, in which case clothes are optional, you are an active pawn in the game of the apparel industry. Learning the difference between fast and fair fashion inspires me daily to consider how my consumption choices are affecting others, my body, self esteem, and the planet.
As an American living in Germany, and the proud owner of a 2010 delivery van with a mattress in the back, I am afforded many opportunities to journey into other countries, see different cultures, hear new languages, and shamelessly eat a hamburger everywhere I go. You can take the American out of America, but...hamburgers! If you drive more than 45 minutes in one direction here, you will be met with different dialects, traditions, and ways of life. All over the world, the culture of the microcosm in which we reside influences the way we live. We have so much to learn from each other. This year I am attempting to drive much further than 45 minutes to see what knowledge I can glean from my fellow humanoids.
So come on my adventures with me. Ask my questions with me. Ask me to ask questions. Ask me your questions. How many more ways can I say it? Come on a journey of thoughtfulness and awareness. Examine simplicity, get excited about adventures, and embrace the beauty of day-to-day life. From how to rethink our consumption habits (it's actually fun!) to how to learn from others and make small changes with a big butterfly effect, let's be inspired together!